Transitions in rehabilitation: Rehabilitation process of patients with traumatic brain injury and stroke and their caregivers and knowledge use in professional practices and the interdisciplinary and inter-organizational cooperation in health and rehabilitation services in Norway and Denmark.
Topics
Key topics included in the "Transition project":
Clinical pathways:
Patients self-understanding and identity work, as a contribution to maintain an autobiography.
Patients' strategies and the use of capitals in the meeting with stakeholders in the welfare state that has significance for the outcome of the rehabilitation program.
Patient self-activity, negotiation and experience of influence on the rehabilitation process.
Relatives:
Family Strategies and use of capitals in the rehabilitation process, including when they interact with the professions.
Family members' role as informal caregivers and support persons for the injured person, and how it affects their quality of life, work, etc.
Differences between relatives relationship (daughter / son, spouse, mother / father etc.) To the patient, and its importance for the outcome of the rehabilitation program.
Patient progression across professions , organizations and sectors
Professionals in the institutions of the Welfare State:
Interprofessional decisions in the three phases  of the rehabilitation process, with a focus on strategies, forms of capital, domination and different knowledge and forms of knowledge represented by the different professions.
The professionals' use of evidence-based knowledge and user involvement in the professional work.
The institutions and the professionals' compensation in cases where the patient and the relatives only have limited resources to draw on.
Use of knowledge in professional practice.
User Involvement and relationships between patients and professionals.
Transitions:
The transitions within and between departments, institutions and sectors and "handover" of patients and the challenges involved.
Inter-professional and interorganizational coordination in patient interaction and rehabilitation course
Responsible institution:
Oslo Metropolitan University (OsloMet)
Partners in Norway:
Oslo University and Sunnaas hospital
Partners in Denmark:
Aalborg University
Region Hospitals: Hammel Neurocenter and Glostrup Hospital
Project manager: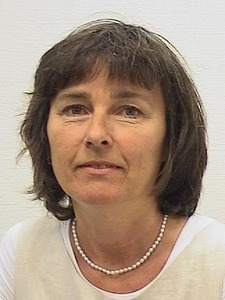 Tone Alm Andreassen, HOV program
Link to the Norwegian Transition Project:
http://www.hioa.no/Research-and-Development/Our-research/HOV/Nytt-tverrfaglig-prosjekt